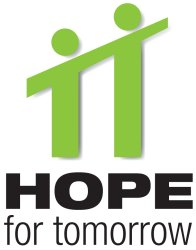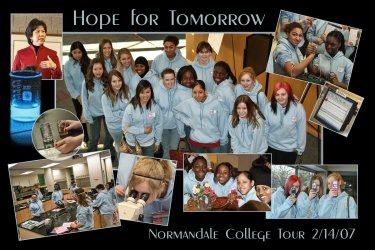 Hope For Tomorrow Mentoring
Program Outline
"Partnering with Tomorrow's Leaders"
To help young people create individual road maps for their future by providing life skills through mentoring partnerships with successful women/men.
Place:

Contacts:
Schedule:
SESSION1 Getting Acquainted, Setting Expectations &
Understanding Roles
SESSION 2 Attitude, Choices & Peer Pressure
SESSION 3 First Impressions, Presenting Yourself & Etiquette
SESSION 4 Health: Mind, Body & Spirit

SESSION 5 College Campus Tour:

SESSION 6 Dreams & Goals
SESSION 7 Corporate Visit: TBD

SESSION 8 Celebration of Our Year Together
Important Information:
All regular sessions (**with the exception of the 2 noted below) will be held at the date determined at the school. Mentors are asked to arrive by 8:45am and the session will begin at 9:00am and will end at 11:00am. Mentors are asked to stay until 11:30am for a half hour of debriefing. This time will provide mentors with the opportunity to share impressions and together, we can make any adjustments or corrections as we move from session to session. The 2 exceptions are the off campus field trips. One will be to a college campus and the other to a corporation.
THE FIRST AND LAST SESSION MUST REMAIN THE SAME; OTHERWISE FEEL FREE TO REARRANGE THE SCHEDULE AS NEEDED.
"Hope for Tomorrow Mentoring ."